The ShowBiz Blueprint is In Session
Join the Early Bird List for 2018

Tell Me Where to Send the Videos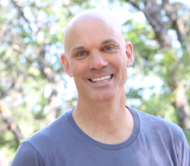 I hate spam as much as you do and will never sell, trade, or distribute your information. You can always unsubscribe with a single click. - Barry Friedman
A story that is probably about you: See if this story sums up how you got to be a great act with average or poor marketing skills.
Three ways entertainers sabotage themselves: And why you must turn these around while you still can.
A valuable lesson I learned from my first high-priced show: And how you can use it to book or scale your next show.
The 3-letter word that can destroy any career: Is it lurking in your message?
How to keep creative integrity while serving a client: There's money and opportunity hiding on the other side of misunderstanding.
Why you might not put a Tonight Show spot on a promo reel. Discover the importance of matching your message to the buyer.
What to do for at least 5 minutes before talking to a prospect: Don't you dare take a call without doing this.
And much more... This list is getting long.
Tell Me Where to Send the Videos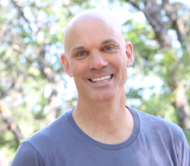 I hate spam as much as you do and will never sell, trade, or distribute your information. You can always unsubscribe with a single click. - Barry Friedman
Can't Watch the Video Right Now? Here's What I Say!
Hi my name is Barry Friedman and chances are we've either met somewhere on the road, you've heard of me as being ½ of the Raspyni Brothers, you've seen me on one of over 100 television shows, heard about me at a high-end corporate event, or witnessed me as an opening act for one of dozens of celebrity headliners.
If you are an entertainer, you know that success like that doesn't happen by luck and I'm sure you can tell that I didn't slide through on my good looks! My success comes from mastering both parts of the work we're in - Show Business.
Over the next 10 days I will be releasing a series of free online training videos that expose some of deepest and most profound secrets I've discovered in 30-years on the road - and as a coach to hundreds of entertainers. My invitation is for you to watch these videos, take notes, and put it to use in your business.
There is a box on the right side of this screen. Enter your name and email and I will notify you the moment each video becomes available.I consider my contribution to other entertainers and speakers to be a true highlight of my professional life. I know you'll get at least a dozen potent realizations from the videos and the first one is ready for you right now. I'll see you on the other side.